Shepparton East Primary School pupil Riley Wooster and teacher Leah Sanders performed in the Victorian State Schools Spectacular in front of 10,000 fans at the John Cain Arena in a moment to savor.
Riley Wooster, 11, appeared on the Saturday September 10 show as a puppeteer for an elephant, which brought much joy to his mother, Deanne Nobbs.
"To see a dream come true for him was pretty amazing," she said.
"He had a four-legged elephant head made out of yoga mats, and he performed several songs and was the center of the act."
Ms Nobbs said Riley passed her audition in 2021, but COVID-19 cut short her chance to perform under the bright lights.
"When it was canceled last year Riley was in tears, and to have the chance in 2022 he was thrilled," she said.
Ms Nobbs said it was great for the up-and-coming young star to know how much effort goes into the performance.
"It's a huge undertaking, considering the five hours (round trip) from Shepparton. It's a major task, but he handles it well and it's a great learning curve for him going forward." , she said.
"There are things missing when it comes to family events, but he is working hard to achieve something that his peers and family enjoyed, and he was so proud of it."
Speaking ahead of her performance, Riley couldn't contain her excitement.
"I love all aspects of the performing arts (comedy, theatre, singing, dancing, piano and puppetry), and I'm influenced by the other performers and staff, who are incredibly talented, to be part of something big. wonderful," he said.
Shepparton East teacher Leah Sanders, who participated in the choir with her daughter Isabella, described it as a unique opportunity.
The choir sang Sergeant Pepper's Lonely Hearts Club Band by the Beatles, and You lift me up by Josh Groban.
The performing arts teacher said she was proud of the students' efforts.
"With all the effort of our students, you know, taking time out of their lunch break to practice singing and tastes was just awesome to be successful in the end," she said.
"I had to coordinate everything with the parents, which is quite difficult, but the resilience of each of us was excellent and kept us in a good position for future performances.
"(For) Riley, (for) making every effort with over 40 round trips between Melbourne and Shepparton. It shows his young boy character has matured."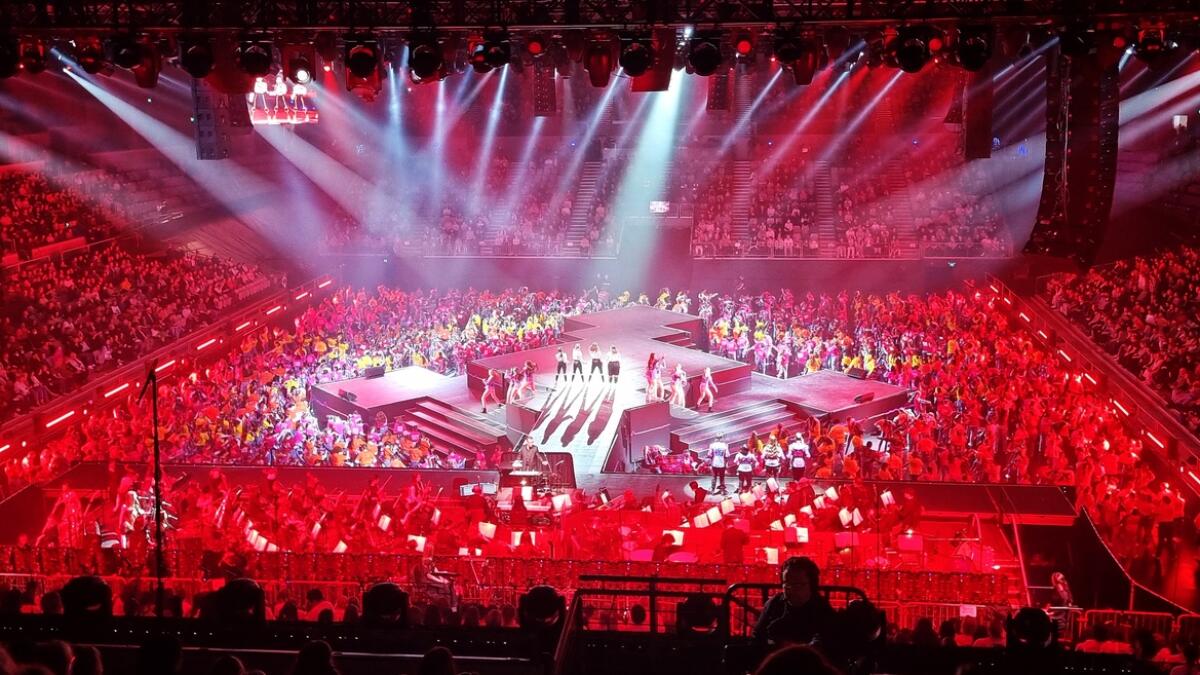 Ms Sanders said Shepparton East Primary School was excited about the Victorian State Schools Spectacular and after Riley's performance the school was more excited than ever for pupils to audition for future events.
"After the event, many kids came up to me asking about audition start dates, but I told them it was impactful, but it was an opportunity for students to be themselves. on stage and shine like stars," she said.