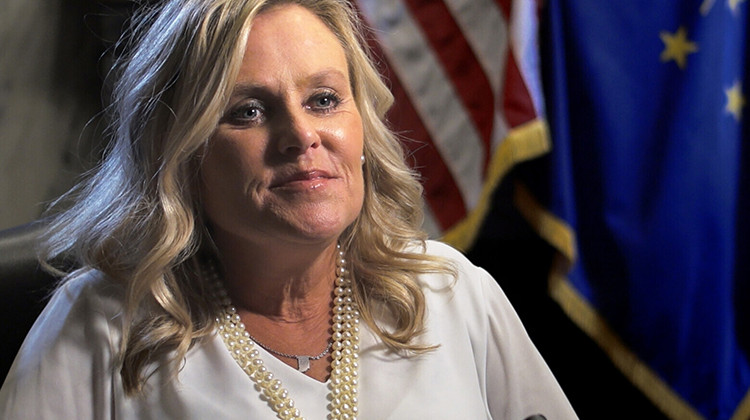 Indiana's last elected superintendent of public schools has taken on a new post in education — as acting superintendent of the Oak Hill United School Corporation. It is a rural district that borders Grant and Miami counties.
That district's board of directors approved the interim hire at a board meeting Wednesday night. Jennifer McCormick will begin leading the district with 1,700 students on Friday as the board searches for a permanent leader. Its former superintendent started in 2020 and left for a school corporation in Crawfordsville.
The Oak Hill chief financial officer has worked with McCormick before, most recently at the Indiana Department of Education.
McCormick was in the best education post in the state from 2017 to 2021. After two years in office, she announced she wouldn't run anymore. This prompted the state legislature to push back the deadline to make the superintendent of public schools an appointed position ffrom 2024 to 2021.
Read more: McCormick pushes for overhaul of school accountability system
Prior to running for public office, McCormick served as superintendent of Yorktown Schools in Delaware County.
McCormick's online resume on LinkedIn also listed her as working at a data analytics company and leading the board of an Indianapolis architecture firm.